San Francisco, Napa, Sonoma Wine Country Tour Deals, updated 8/16/14.
Even if you're not usually a "tour" person, taking an organized tour of Napa Valley or Sonoma Valley makes a lot of sense, and can be just plain fun. You can relax and enjoy your favorite libations with friends surrounded by spectacular scenery and not worry about a thing.
Here's a round-up California wine country tours that include some free tastings and discount offers of up to half off. Even $10 to $20 off can help reduce a high-class hangover. When you're ready to splurge, you'll find some more adventurous Wine Country experiences. Follow the links below for details directly from the various tasting and tour sources, including Napa and Sonoma hotels, if you're planning to stay over.
---
Sonoma Wineries with Free Tastings
If you're just passing through, stop in for a quick complimentary tasting at one of these Sonoma Valley wineries.
Colagrossi Wines: (Reservations needed) 3360 Coffey Ln, Suite E, Santa Rosa
JW Vineyards & Winery: (Reservations) 4080 Old Redwood Hwy, Santa Rosa
Locals Tasting Room: 21023 A Geyserville Ave, Geyserville
Raymond Burr Vineyards: 8339 West Dry Creek Rd, Geyserville
Route 128 Vineyards & Winery: 21079 Geyserville Ave, Geyserville
Selby Winery: 215 Center Street, Healdsburg
Siduri Wines/Novy Family Winery: 981 Airway Ct, Suites E & F, Santa Rosa
---
The following Napa and Sonoma wine tours are offered by different sources. Check a few to see which one works best for you. All the tours pick you up for free at downtown San Francisco hotels or Fisherman's Wharf.
Napa & Sonoma Wine Country Discounts
These Wine Country deals, from different discount sources, offer the best price, but they also come with date restrictions.
Top Wine Country Tours + Deals
These tours are available year round via our own savvy travel partner, with many dates available. They're perfect if you're coming from San Francisco.
Muir Woods and Wine Country Tour 10% Off — $89.10 – $98.10 (reg. $99 – $109).  Spend the morning in the Marin Headlands for a visit to Muir Woods National Monument. Then head to Sonoma Wine Country for a relaxing afternoon of wine tasting. Includes hotel pick-up and drop-off, professional guide, tastings at two wineries.
Napa / Sonoma Eco Wine Tour by Mini-Coach $10 Off — $119 (reg. $129). Includes San Francisco pick-up and drop-off, a drive over the Golden Gate Bridge and through the Marin Headlands into Napa and Sonoma valleys, narrated guided tour, Benziger Winery Tram Tour ($20 retail value), organic, local picnic lunch, wine tasting at 4-5 unique wineries (some tasting fees may apply).
Whitewater Rafting & Wine Tasting $10 Off — $199 – $209 (reg. $219 – $229). Whitewater raft the South Fork of the American River in the heart of the California Gold Country and try some local wine. This day tour takes you into the foothills of the Sierra Nevada mountains for an exhilarating day on the water. Then kick back with a delicious barbecue lunch by the river (included), and enjoy some local wine before heading back to San Francisco.
More Wine Country Experiences
The following ticket source offers some creative ways to enjoy Wine Country, including bike tours through the vineyards, tours that include the Napa Valley Wine Train, limousine tours of Wine Country, and even a river rafting wine tour. These are their everyday prices, available for most dates.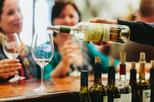 Dry Creek Vineyard Wine-Tasting Experience — $20.  Just a 10-minute drive from downtown Healdsburg, Dry Creek Vineyard offers two tasting options. Choose the Tour and Tasting option to go behind the scenes of the winery with a tour of the grounds and vineyards plus wine tasting in the public tasting room. Choose the Tasting Flight option for tastings of some of Dry Creek's renowned single vineyard varietals in the barrel room.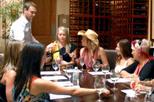 Wine and Food Pairing Experience at Williamson Wines in Healdsburg — $25.  Meet the winemakers and learn about wine pairing from an expert host. Taste six fine wines paired with artisanal food prepared by the in-house chef. Try a variety of wines such as chardonnay, sauvignon blanc, pinot noir and cabernet sauvignon paired with delectable bites such as blue cheese, stuffed mushrooms, honey-drizzled pears and dark chocolate brownies. Choose from two tasting experiences to suit your preferences.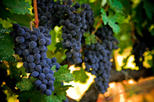 Napa and Sonoma Wine Country Tour — $75.95.  Wine taste your way through Napa and Sonoma on this day trip from San Francisco. Enjoy a scenic drive by luxury coach to visit several wineries for guided tours and tastings. Stroll through the vineyards, explore winemaking facilities, and learn about the history of winemaking. You'll enjoy a stop in beautiful downtown Yountville for lunch and to visit the shops. all tastings are included in the price.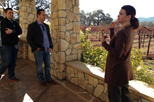 Private Limousine Tour of Napa Valley or Sonoma Valley — $97.61.  Book a private sedan, an SUV, or even a limo for a private, six-hour, custom wine tour of either Napa Valley or Sonoma Valley. Relax in style while your Wine Country chauffeur takes care of the driving. Design your tour to stop at well-known wine-makers and lesser-known boutique wineries, enjoy a catered picnic lunch and/or take in beautiful vineyard views. Includes round-trip transport from any Napa or Sonoma Valley location.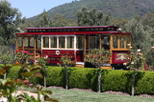 Sonoma Valley Wine Trolley — $99. Hop aboard a historical replica of a San Francisco cable car and grab a seat for an unforgettable wine tasting adventure. This open-air trolley gives you the best experience of the vineyards and your local guide will take you to tastings at four family-owned wineries. You'll also visit Sonoma's top historic landmarks and enjoy a gourmet picnic lunch.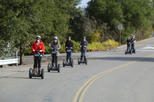 Russian River Valley or Dry Creek Valley Wine Tour by Segway — $99.  Break away from the crowds and explore the Dry Creek Valley or Russian River Valley wine region by Segway. Follow your local guide around the rural countryside and vineyards, and stop at several wineries for tastings and photo opps.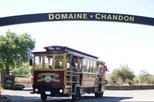 Napa Valley Wine Trolley — $99.  Hop aboard a replica of a historic open air San Francisco cable car for unobstructed views of Napa Valley's rolling hills and vineyards. You'll visit four wineries for tastings, learn all about Napa's wine history, and enjoy a gourmet picnic lunch catered by celebrity chef Michael Chiarello.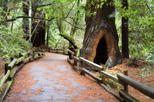 San Francisco Super Saver: Muir Woods and Wine Country Tour — $101.99.  Discover why beautiful Muir Woods and the Californian wine country are two of San Francisco's most popular day-trip destinations on this great value tour combo. Start the day with a stroll through majestic Muir Woods, where you'll explore a spectacular redwood sequoia forest, then visit Napa and Sonoma's boutique wineries for afternoon tastings.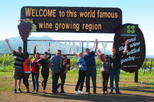 Small-Group Wine-Tasting Tour through Napa or Sonoma — $113.85.  Discover the wineries of Napa, Southern Sonoma or Northern Sonoma on a 6.5-hour wine tour with an expert guide and a small group of wine enthusiasts. You'll visit four tasting rooms and enjoy a picnic lunch at a winery. The tour is limited to 14 people, ensuring personalized attention from your guide.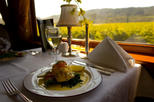 Napa Valley Wine Train — $119.  Travel in comfort aboard a restored antique train through beautiful Napa wine country to the quaint village of St Helena. On your 3-hour round-trip ride, you can relax and enjoy the view while dining on a gourmet lunch or dinner and dessert.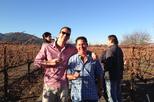 Napa Valley Wine Country Semi-Private Limo Tour — $125.  Join this semi-private limousine tour of Napa Valley and experience VIP service at a great price. The tour includes a gourmet picnic lunch from a renowned local restaurant and  a full day of wine tasting at four boutique wineries. Tour group limited to fewer than 10 people. After pickup from your Napa hotel or the Vallejo Ferry Terminal (for ferry travel to and from San Francisco), you'll start the day with a complimentary Champagne toast in your 9-passenger limo.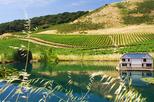 Customizable Wine Country Tour from San Francisco — $125.99.  This customizable day trip from San Francisco to the Napa and Sonoma valleys lets you to be the guide for a day. Visit up to six boutique wineries. Enjoy wines from Stags Leap, Rutherford, St. Helena and Glen Ellen. You can also enjoy a leisurely lunch stop at one of the wineries (price not included).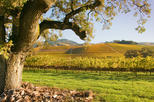 Small-Group Napa and Sonoma Wine Country Tour with Lunch — $126.  Travel by luxury van through wine country's gorgeous vineyard-covered hills, on this day-trip to Napa and Sonoma from San Francisco. You'll visit at least two top wineries, dine at a gourmet Sonoma restaurant, and toast to the end of your journey with some sparkling wine. This scenic, small-group tour includes round-trip transport from San Francisco for an intimate group of 13 or fewer wine lovers.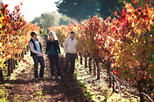 Vine to Wine Napa and Sonoma Day Trip: Tastings & Organic Winery Tour — $129.  Enjoy a day in Napa and Sonoma. Taste award-winning wines, soak up the scenery views on an intimate vineyard tram tour at Benziger Family Winery, and learn about the art and science of biodynamic winemaking.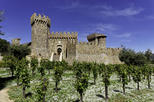 Napa Valley Wine Trolley and Castle Tour — $129.  Visit four wineries in Napa Valley's northern regions of Calistoga and St Helena traveling on a motorized replica of a historic San Francisco cable car. You'll head north of Yountville to Castello di Amorosa, a winery modeled after a 13th-century Tuscan castle that you can tour. Then visit three more premium wineries, and enjoy a picnic-style lunch from a local gourmet grocer. A knowledgeable guide will provide fun facts and information about Napa's famous wines.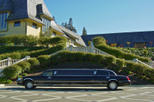 Private Limousine Tour of Napa Valley or Sonoma Valley from San Francisco — $131.40.  Enjoy a private eight-hour, custom limousine tour of either Napa Valley or Sonoma Valley, from any San Francisco or East Bay location, with up to eight friends or family members to fill up your stretch limo (seats 9). Design your tour to stop at well-known wine-makers or lesser-known boutique wineries and enjoy a catered picnic lunch if you like.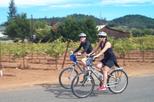 Wine Country Sip 'n' Cycle Bike Tour — $149.  Sip wines as you bike your way through the backroads of Napa or Sonoma on this guided bicycle tour. Enjoy a Wine Country lunch of local organic greens, fresh baked bread, artisan cheeses, seasonal fruit and dessert, and more. This is the perfect choice for those looking for a bike tour of California's beautiful back roads at a leisurely pace.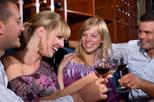 Hidden Wineries Tour of Napa and Sonoma — $149.  Visit Northern California's world-renowned wine country in comfort and style on this small group tour. On this fully customizable wine tour you'll personalize your day of wine tasting with a small group. This is a great choice is you've already done the typical tours.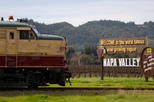 Napa Valley Wine Train with Gourmet Lunch, Wine Tasting and Vineyard Tours — $149.  Travel by wine train through scenic wine country in a restored antique train and stare out the large picture windows at the rolling hills and lush vineyards of St Helena, Oakville, Rutherford and Yountville. You'll enjoy a 3-course gourmet meal on board and hop off at the winery of your choice for a guided tour and tasting.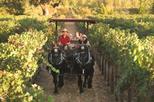 Wine Country Tour by Horse and Carriage — $150.  For a unique and unforgettable experience, travel through the vineyards of Sonoma County by horse-drawn carriage. The day includes stops for premium tastings at three award-winning Healdsburg area wineries. You'll explore a wine cave, enjoy a barrel tasting, and eat a sumptuous lunch served in a breathtaking setting.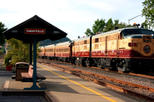 Napa Valley Wine Train, Gourmet Lunch, Transport from San Francisco — $173.23.  Aboard the restored antique train, you'll enjoy a gourmet lunch while traveling through scenic Napa wine country to the quaint village of St Helena, with views of rolling vineyards on a 3-hour ride. Round-trip transport from San Francisco is included.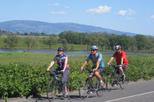 Wine Country Adventure: Bike and Kayak Wine Tour — $175.  Experience California Wine Country on a fun-filled day in the picturesque rolling hills of the Alexander Valley. First, you'll bike along country roads, stopping for wine tastings and enjoying a delicious picnic lunch. Then jump into a kayak and paddle down the scenic Russian River. Alexander Valley is an award-winning region known for its cabernet sauvignon and merlot.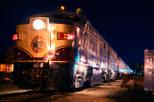 After-Hours Grgich Hills Winery Tour + Napa Valley Wine Train Dinner — $194.  Treat yourself to an exclusive San Francisco wine country experience with this tour that includes an after-hours Grgich Hills Estate winery tour and four-course dinner aboard the Napa Valley Wine Train. You'll get a behind-the-scenes look at this certified organic and biodynamic winery and enjoy several tastings during your evening tour. Then dine aboard the Napa Valley Wine Train.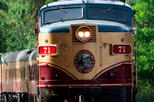 Napa Valley Wine Train from San Francisco: Gourmet Lunch, Wine Tasting and Vineyard Tour — $197.  Travel from San Francisco to downtown Napa to ride the historic Napa Valley Wine Train, with views of the rolling hills and lush vineyards of St Helena, Oakville, Rutherford and Yountville. Following your gourmet three-course meal, you'll hop off the train at the winery of your choice for a guided vineyard tour and tasting. Choose from four itineraries to visit Raymond Vineyards, Grgich Hills Estate, ZD Wines or Domaine Chandon.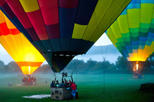 Napa Valley Hot-Air Balloon Ride with Sparkling Wine Brunch — $216.  Take to the skies at sunrise on an incredible hot-air balloon ride over Napa Valley. After a pre-flight snack at Domaine Chandon Winery, you'll soar above Napa's idyllic hills and vineyards. Following the one-hour tour in the air, you'll enjoy a buffet breakfast with sparkling wine.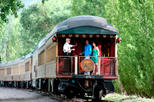 Private Napa Valley Wine Train Culinary Experience from San Francisco — $223.99.  You'll travel by luxury limo van from San Francisco to Sonoma for a private sparkling wine tasting at Gloria Ferrer winery and free time to explore historic downtown Sonoma. Then you'll get special access to the Napa Valley Wine Train Culinary Arts Center for a behind-the-scenes kitchen tour with the executive chef. Following the tour, you'll sit down to a gourmet lunch or dinner as you travel through gorgeous wine country.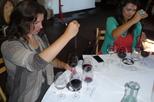 Semi-Private Boutique Wine Country Tour with Personal Wine Blending — $298.  A premium, interactive Wine Country Tour that includes a sparkling wine breakfast. Blend, bottle and take away your own wine, taste cheeses, olive oils and chocolates, and visit boutique wineries. Feast on a gourmet lunch, explore the vineyard, visit art galleries, and then sip port or moscato on the way home. All tasting fees, breakfast, and lunch are included on this wine country tour from San Francisco.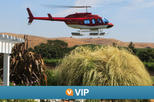 VIP: Napa by Helicopter with Wine Tasting and Lunch — $415.  This VIP tour features spectacular aerial views of San Francisco Bay, the Golden Gate Bridge, Alcatraz and Napa Valley's vineyards. You'll land near one of the region's best wineries, situated along the Silverado Trail, for a guided tour, tastings, and tapas. When it's time to go, just hop back in your helicopter to enjoy a flight back to San Francisco. Limited to six people.
STAYING OVER? Here's where you'll find our recommended Wine Country hotel offers from our highly reliable travel partner.